Nourishing and fruity elixirs – Care Shots, are designed to offer a delicious and systematic approach to elevating your daily self-care to new heights. We are proud to announce this game-changing addition to our portfolio of premium nutrition for body & mind.
What makes Care Shots different from typical immunity shots?
Care Shots deliver an extraordinary experience to your self-care routine through delightful combinations of fruit purees, flowers, herbs, and even spices. These are not just typical immunity shots that have flooded the shelves of markets and pharmacies. Care Shots stand out with their luxurious and velvety consistency that surprises taste buds with a tantalizing treat and a remarkable experience for all senses.
But that's not all; our expertly curated blends of scientifically proven ingredients target some of the most significant long-term population health concerns, including mental health, immunity, and physical well-being, or skin regeneration. Intended to be taken as a complex 30-day supplementation program, two delicious flavors for each benefit make perfect sense.   
Care Shot SKIN offers a symphony of beauty ingredients for healthy and radiant skin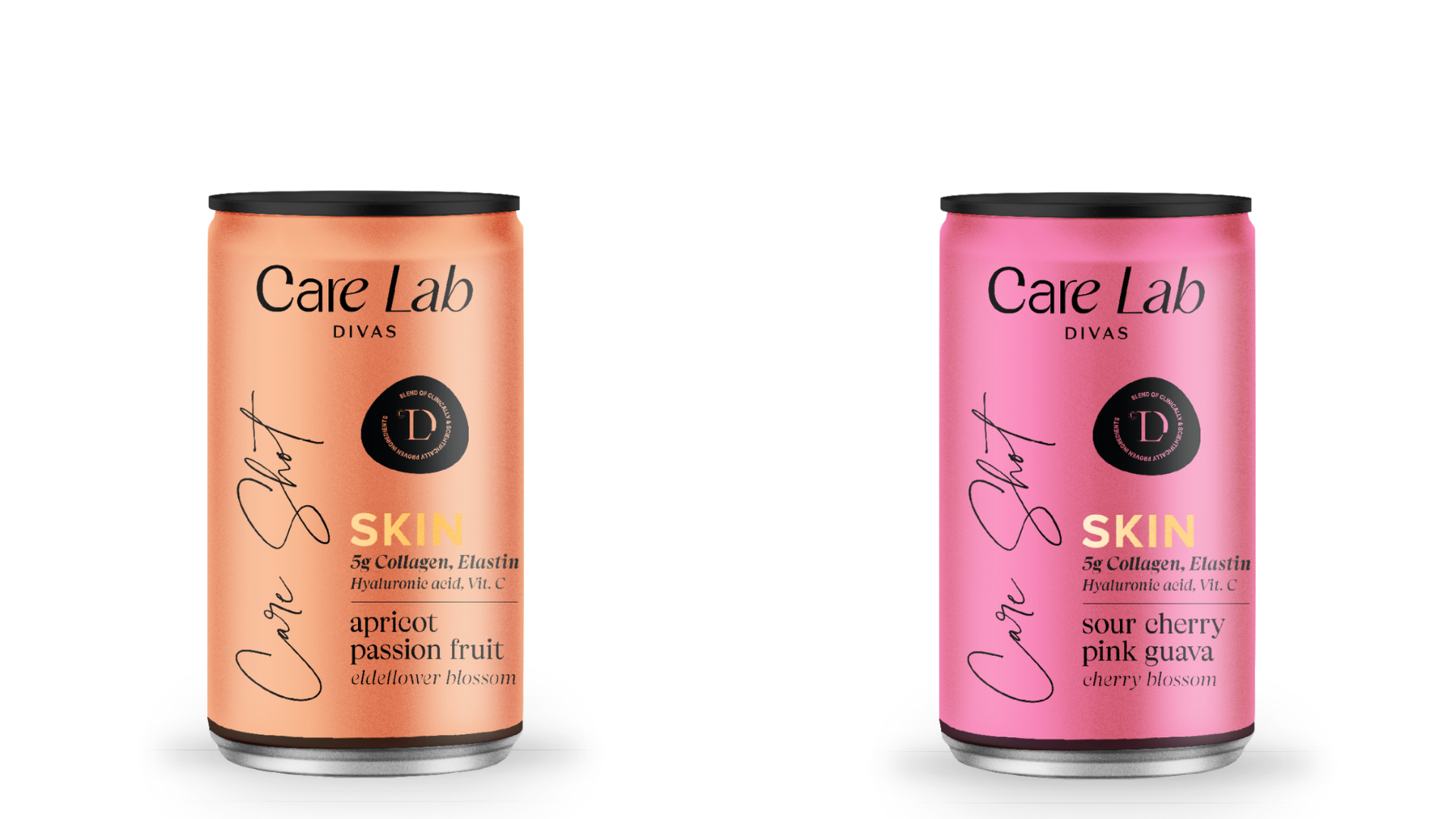 The age-old saying that true beauty comes from within has never been more accurate than with Care Shot SKIN. Our team of experts has carefully curated a unique blend of beauty ingredients that not only promotes skin radiance but also improves its structure and protective properties.  
The symphony of beauty ingredients features all the big names, such as Collagen, Elastin, Hyaluronic Acid, and Vitamin C. Harness the power of renowned ingredients, and the natural benefits of fresh fruits, crowned with a delightful fruity taste and an irresistible flower aroma.  
Care Shot SKIN comes in 2 flavors:  
Sweet Cherry & Pink Guava & Cherry Blossom 
Apricot & Passionfruit & Elderflower Blossom  
Care Shot CALM balances your stressful days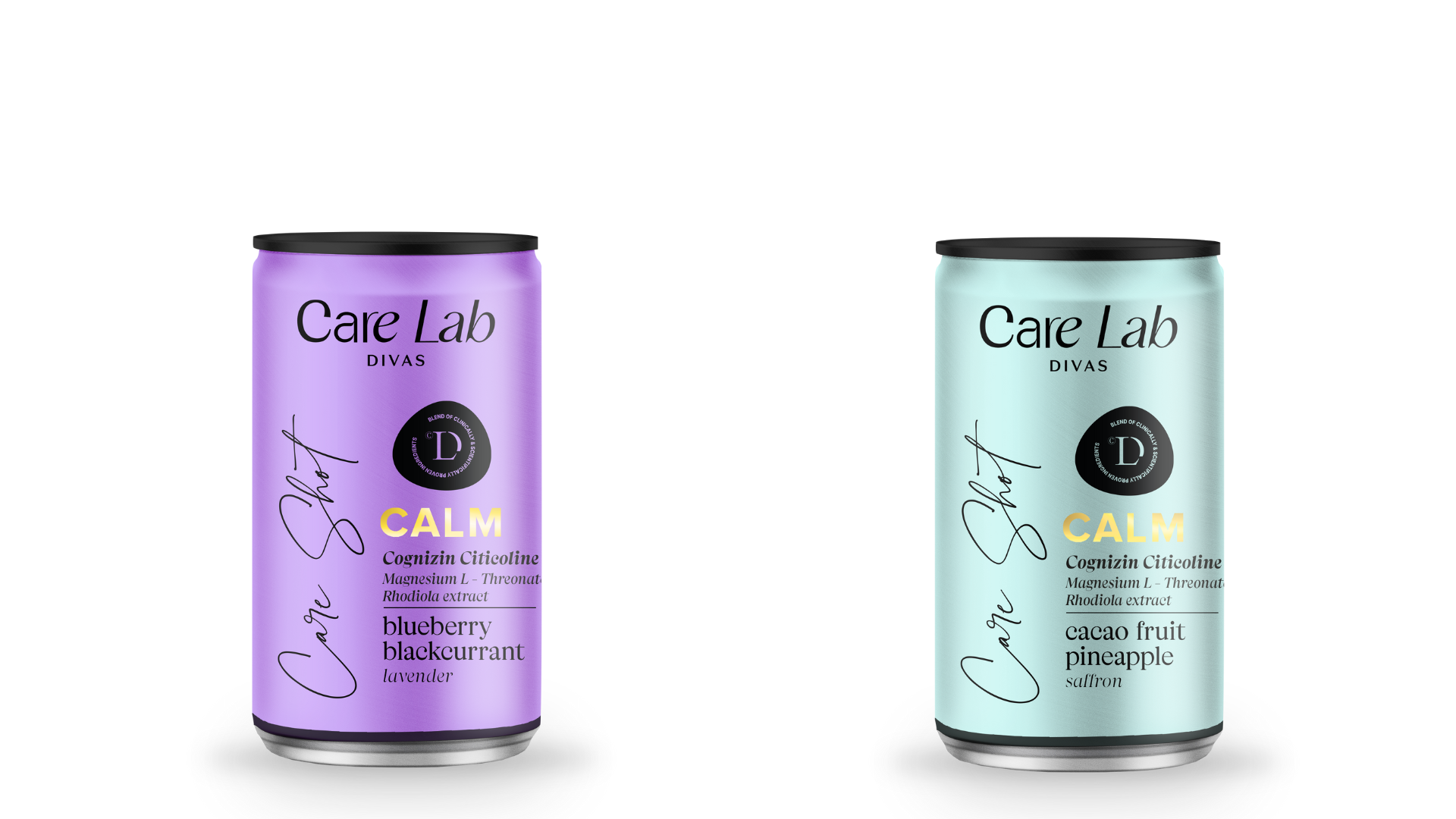 In our busy and stressful lifestyles, the importance of those little moments of peace and relaxation cannot be overstated. Care Shot CALM gives a good reason to find them. A carefully selected blend of clinically and scientifically proven ingredients, featuring Cognizin® Citicoline, Magnesium L-Threonate, Rhodiola, and GABA makes it the go-to solution for stress relief and mental well-being.
These powerful ingredients not only help the brain find much-needed tranquility but also, thanks to Cognizin® Citicoline, can enhance cognitive abilities. All of this is seamlessly blended with calming substances found in delicious fruit purees. 
You can enjoy Care Shot CALM in 2 flavors:  
Cacao fruit & Pineapple & Saffron  
Blueberry & Black Currant & Lavender  
Care Shot IMMUNO strengthens immunity with 7 scientifically proven ingredients  
As mentioned earlier, Care Shots are far from typical immunity shots found in almost every grocery store. Boosting immunity with Care Shot IMMUNO creates the opportunity to dive into the luscious flavors of fruit purees working in harmony with seven scientifically proven ingredients to support overall physical health and immunity.  
Postbiotics IMMUSE®, Oat Beta-Glucan, MCT oil, Vitamin D3, Vitamin K2, Zinc, and Selenium are the soul of this nutrition drink while the heart is its velvety consistency and fruity flavor that simply captivates all senses. 
You can taste the lovely Care Shot IMMUNO in 2 flavors: 
Raspberry & Elderberry & Jasmine 
Mango & Mandarin & Ginger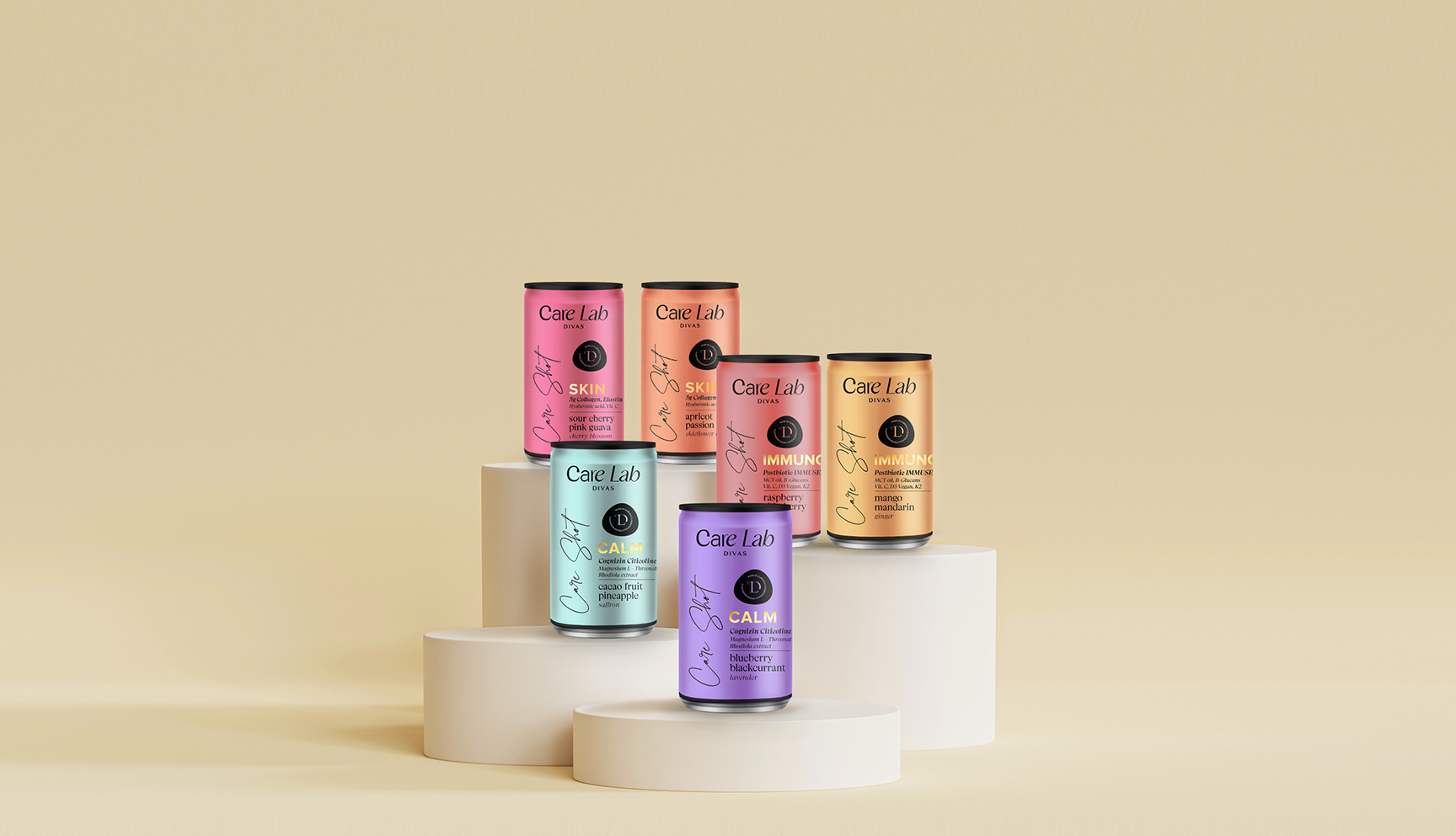 Systematic care that engages all your senses 
Care Shots embody our dedication and commitment to your well-being. Its nourishing, expertly crafted blends beautifully harmonize taste and functionality. 
Lucia Tarnoczy, CEO of CARE LAB Divas, shared her thoughts, saying: "With Care Shots, our goal was to introduce a systematic supplementation program that not only delivers essential benefits but also indulges all your senses. I believe that we have succeeded, and I only hope that customers will come to love our Care Shots as much as we do."
Will you give them a chance?